Whether you want to improve your A game or simply enjoy the outdoors and play recreational golf, UpSwing is here to turn your dreams into reality.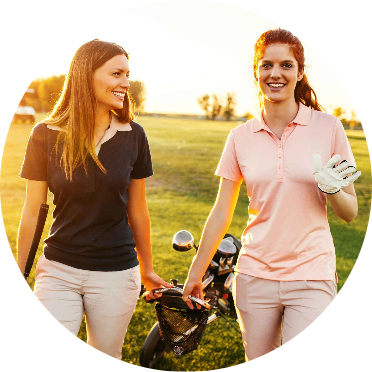 UpSwing is a division of Alberta Golf created to support recreational players in getting more enjoyment and connection out of playing golf. While we are starting off by enhancing the connection between golf courses and players, we have lofty goals to make golf more fun, social, and welcoming through our platform and inclusive golf course experiences.
Getting involved and playing golf while also having fun doesn't have to be complicated. In fact, we're here to un-complicate things. Through our tee time booking system, we want to make access to tee times and events easy, and with our loyalty program, we want to reward UpSwing's most engaged players each and every time they choose us as their trusted partners. With resources to help you find the best golf courses, lessons or events in Alberta, we hope you get to get out more often and fall in love with a wonderful game of golf.
We can't wait for you to experience the true beauty of UpSwing!