Golf experiences and destinations in one convenient place.
Discover, book, and enjoy Alberta's best social golf experiences. Find tee times, explore amazing playing opportunities, and connect with other recreational players from across the province.
Over 185 golf courses. Endless possibilities.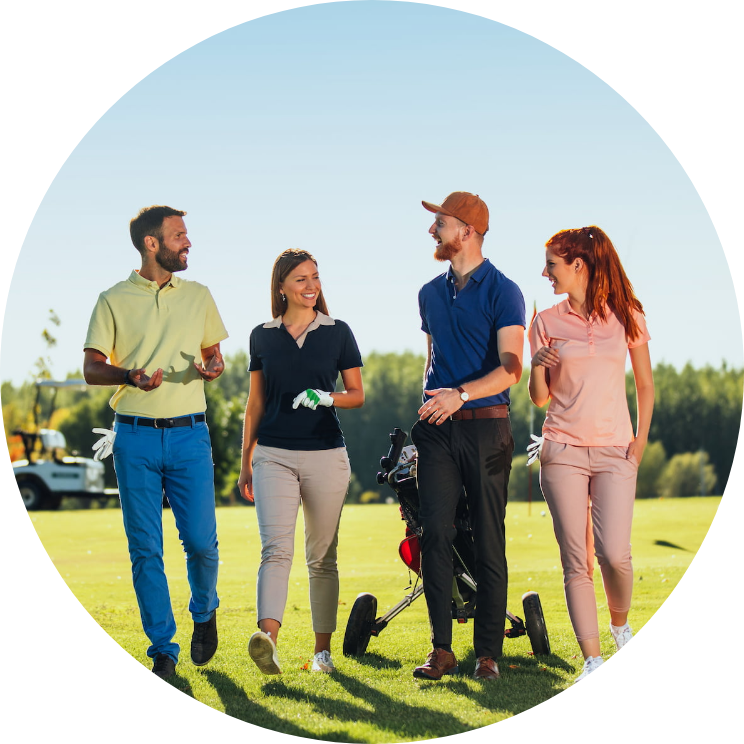 Start earning rewards with UpSwing Premium Membership.
Get access to exclusive perks and benefits by becoming an UpSwing Premium member today for only $19.95/year.
Already a Golf Canada member? Get UpSwing Premium Membership for free!
Check out this month's top members on our leaderboard.
Scoring a condor is the rarest event in golf. This is normally a hole in one at a par five (a two at a par six would also count, but this has never been done). If you get a CONDOR ...let us know! You're a rare bird.
Located in Peace River ...12 Ft Davis' Grave is a monument to Henry Fuller Davis who struck it rich in the mid-1800s on a 12 Foot gold claim in northern British Columbia, earning him around $12,000 as well as the "12 Foot Davis" nickname. If you're going there why not visit the Mighty Peace Golf Club! You could earn a similar nickname with a 12ft putt!!
Tom Byers Junior Golf Day at Inglewood Golf Course will teach the basics of putting, chipping and driving to players ages 6-15. Sign up at : www.upswing golf.ca/events. Meet Lanny MacDonalds moustache ( oh and Lanny !) as he and fellow Flames Alumni join in helping out the kids.
Officially opened on November 1, 1909 the trestle bridge in Lethbridge is still the longest and highest of its kind in the world reaching 5,327.625 feet long (1.6km) and 314 feet high (96 meters). If you're going to go see it, why not make a stop at Paradise Canyon Golf Resort. Ranked in the top 30 courses to play in Alberta...
"It took me seventeen years to get three thousand hits in baseball. It took one afternoon on the golf course." - Hank Aaron
Upswing By Alberta Golf members have access to over 180 golf courses in Alberta! Opportunity to find, book and play in dozens of events posted on the platform. Sign up today. Tell a friend. upswing golf.ca